We are more than happy to help find the right hot tub for you!
We'd love to hear from you
3 locations to better serve you!
We are more than happy to help find the right hot tub for you!
Expect great things when you shop at Hot Tub Central in Toms River, NJ. Conveniently located near Route 9 and the Garden State Parkway, we're your one-stop destination for all your outdoor living needs. We offer the best hot tubs and swim spas in Ocean County, and our friendly and efficient team are always on hand to help you craft the perfect outdoor experience for your backyard. From replacement hot tub covers to hot tub supplies, we pride ourselves on offering high-quality brands at affordable prices. Some of the hot tub supplies that you may be interested in equipping your outdoor spa area with can include, but most certainly aren't limited to, steps, covers, cover lifters, cover cleaners, general spa cleaning products, exterior lighting, and aromatherapy scents. But that's not all! We'll help you protect your investment with our comprehensive hot tub service and repair solutions, so you can kick-back, relax and enjoy your crystal-clear water.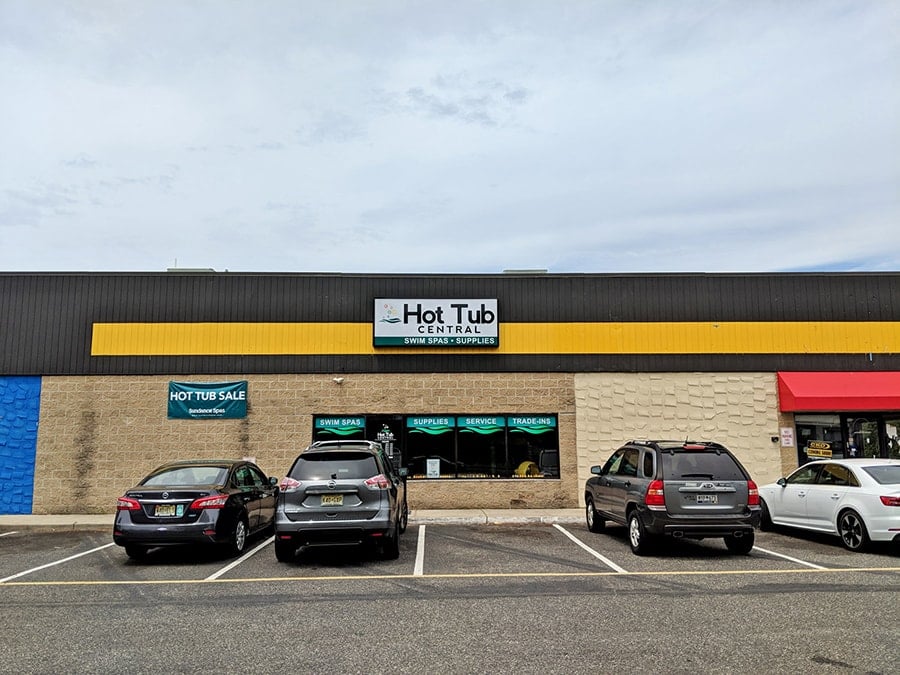 For over 30 years, the experts at our Toms River hot tub and swim spa dealership have been providing guidance, high-quality products, and trustworthy services to all customers. Located conveniently on Hooper Ave., our backyard leisure dealership is close by to many popular amenities. Just down the road, patrons can find a McDonalds, CVS, auto repair shops, cafes, bakery's, banks, and much more. Not to mention the many nearby recreational areas, including Silverton Park, Ocean County, Bay Harbor Park, Green Island, and of course, the beachfront area around Silver Bay and the Atlantic Ocean.
Home to many beaches located along the Jersey Shore, Toms River hosts the second-largest Halloween parade in the world and once served as the backdrop for MTV's Made and Jersey Shore. Boasting hot, humid summers, mild winters, warm springs and falls, Toms River, NJ is the ideal environment to take your year-round outdoor living to the next level. That's why our hot tubs and swim spas begin and end with a more relaxed you! So, what are you waiting for? Get the best hot tubs for sale in Toms River, NJ and bring your backyard to life.
We are firm believers of trying before you buy. You wouldn't buy a car without driving it would you? Feel free to book a wet test or an after hours appointment using the form below and we will get back to you very shortly!